GEORG JENSEN DISH WITH BLUE ENAMEL #1102 B, STERLING SILVER. DESIGNED BY MAGNUS STEPHENSEN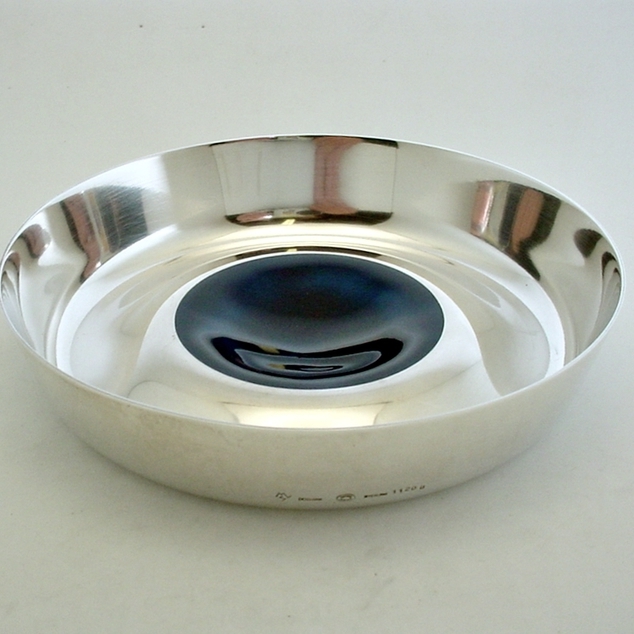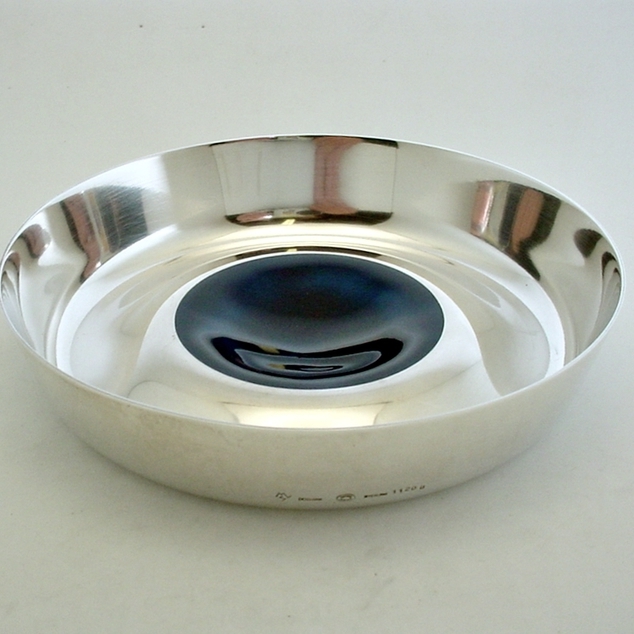 GEORG JENSEN DISH WITH BLUE ENAMEL #1102 B, STERLING SILVER. DESIGNED BY MAGNUS STEPHENSEN
See more about Magnus Stephensen
Condition: fine vintage, preowned.
simply a wonderful heavy dish with the well thought out center with inlaid blue enamel.
Year: ca. 1965, please read inscription - world's fair 1965 staff
Interested in how we dated this piece? See our Hallmarks page.
Size: about 5 1/8" diameter by 1 " high
Inv. #: 09242182.70
Returns accepted, Read More
Shipping & Insurance:Free US Shipping, International Shipping:Flat Rate $20. Read More.